BABY GIFTS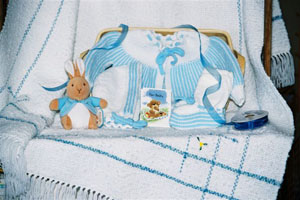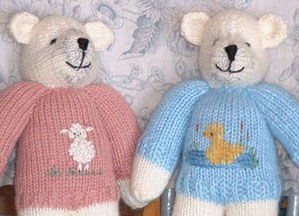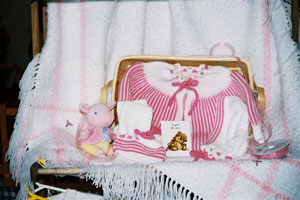 In our "Grandma's Corner" we have lots of hand knit sweaters from newborn to six years as well as gift baskets in two sizes. All are ready made up and ready to go.

There are hand woven baby blankets to choose from or you can have one custom ordered to match your baby's room decor.

We have lots of little quilts too!
TEDDY BEARS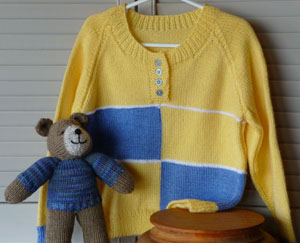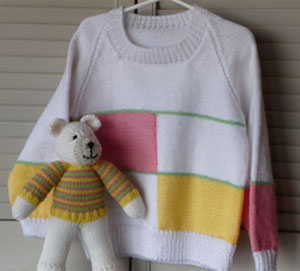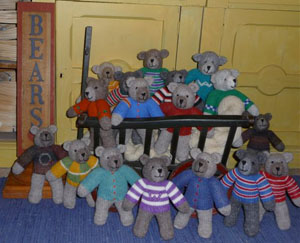 Come in and choose from any of our hand knit baby bears that could match a little sweater for your latest addition. All sweaters are machine washable.

No two bears are exactly alike and you'll notice these whimsicle teddies each have their own personality to match their unique sweaters. Some bears have embroidery on their sweaters. They're all smiling and happily waiting to become the new best friend of a little boy or girl.

Maybe a shower is coming up. A thought would be for a group to go in together and pick up a coordinated gift or a more expensive keepsake quilt. You can have the baby's name and birth date hand embroidered on it. What a treasure!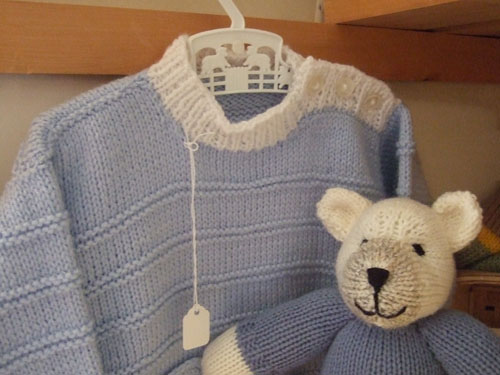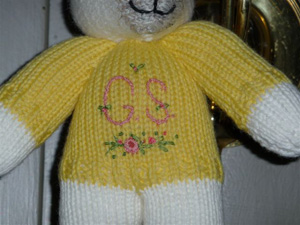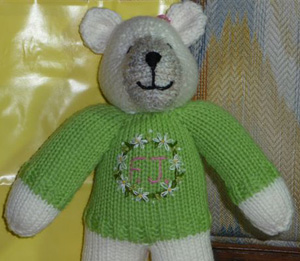 CATS AND KITTENS
We have hand made rag cats and kittens to delight any cat lover.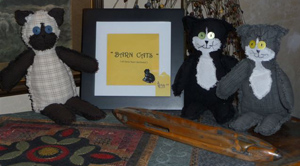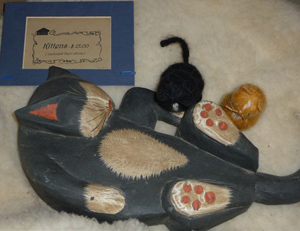 KNITTING ACCESSORIES
Keep your knitting yarns safe from playful kittens and lint free. We have pottery wool pots to hold your balls of wool.